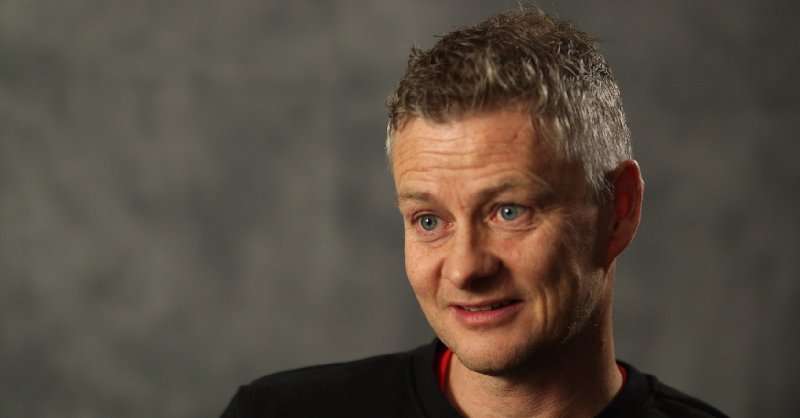 SOLSKJAER'S MUST-READ MATCHDAY INTERVIEW
Ole Gunnar Solskjaer sat down with club media ahead of Manchester United's trip to Leicester City, and began by reflecting on the team's spirited fightback against Burnley in midweek.
How proud were you with the fighting spirit the team showed against Burnley to come back from two-nil down late on?
"It was fantastic and very reminiscent of the old times. What I really liked was it was almost the other way around; it was the crowd lifting the players, and the players responded fantastically. When you get that first penalty appeal, when you think you've got one with 10 more minutes left and then he [the referee] changes it to a free-kick, you think hmmm. Then we got another [penalty], deservedly, with three minutes to go, and I thought 'yes we'll do this.' We showed fantastic spirit and we were a bit disappointed we didn't win it. The players were down in the dressing room afterwards but I just said to them 'if you finish the games like this then the fans will love you and you did brilliantly.'"

The fans were fantastic as you say and it felt like how Old Trafford should be…
"Yes. We just need to make sure we don't put ourselves in that position too many times, but we like to do it the hard way don't we." [Smiles]
How is the squad looking?
"I thought I was going to have to take Paul off [Pogba] just when Burnley scored the second goal because he got a knock. He did well to run it off and I think he's okay. We've not trained since, we've just been doing recovery. I think he'll be okay and Anthony [Martial] hopefully will be okay for the weekend. I think we're looking strong. Marcos [Rojo] is outside running now so I think he can see the light at the end of the tunnel. I think he might join in bits and bobs in training because that will help him mentally."
Preparations can't have been easy this week given the horrendous weather we've had…
"No, but then again we've had loads of games and we've had two days of recovery now, and I think it will stand us in good stead because we need the energy against Leicester. They're a team full of pace and energy, they'll try to counter attack against us with the pace they have upfront. We just have to be a bit quicker with the ball than we were against Burnley. Our build-up was okay and we didn't give the ball away too often, but then again there wasn't that real urgency apart from in the last 10 minutes."
www.manutd.com